Crayola Color Fillz Make and Play Mosaic Art Castle Playset with Model Magic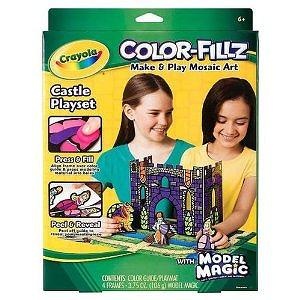 Works just like Crayola Color-Fillz.. Press and fill frames with Model Magic.. Peel to reveal a mosaic stand-up castle, princess, prince, and dragon!. Give your characters names and play out all the stories and adventures you imagine!.

No reward points for this product.