Fat Brain Toy Co Say Uncle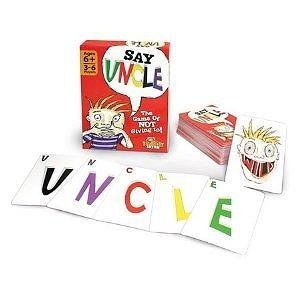 A game of strategy, quick thinking, and fast moving fun!. "We'll play fairly," is traditionally a good thing to say when recruiting game players. Though we suggest this addendum for Say Uncle, "We'll play fairly... wildly.". Improves attention, interaction, and mental processing speed. Enjoyed by a wide variety of ages. Full-fledged mental fitness for family and friends.

No reward points for this product.