Travel Tangoes-Objects Travel Tangoes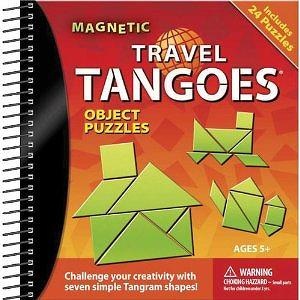 New magnetic travel game. Travel tangoes objects delivers all the fun of traditional tangrams in compact form. Spiral bound book with 7 foam-covered magnets. 24 puzzles and solutions. If you get stumped, just flip the page to see the solution.

No reward points for this product.